Get in touch
We are here for you so why wait?
Free 20 Min Chat
We offer all our clients a free initial telephone consultation.
Book Appointment
We have online booking for your convenience but please contact us if you cannot find a time to suit you.
First Session!
We aim to make you feel as welcome and comfortable as possible.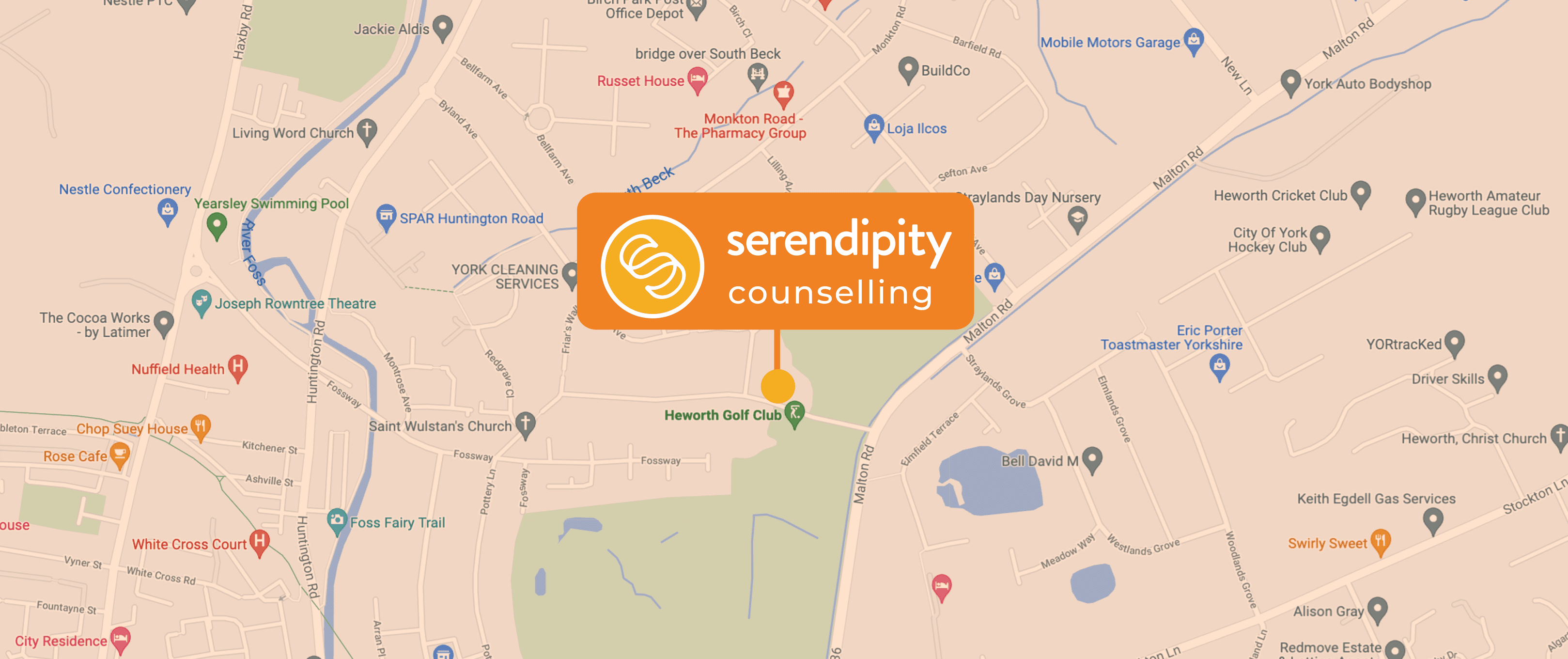 For help and support out of hours
111
NHS Out Of Hours Helpline
0800 561 0076
North Yorkshire Out of Hours Mental Health Helpline
Contact us
Ask a question or book an appointment below. For emergencies call 999 or visit your nearest hospital.
1st Floor Offices
Heworth Golf Club
Muncastergate
York
YO31 9JY
info@serendipityyork.co.uk

1st Floor Offices
Heworth Golf Club
Muncastergate
York
YO31 9JY
info@serendipityyork.co.uk


1st Floor Offices
Heworth Golf Club
Muncastergate
York
YO31 9JY
info@serendipityyork.co.uk